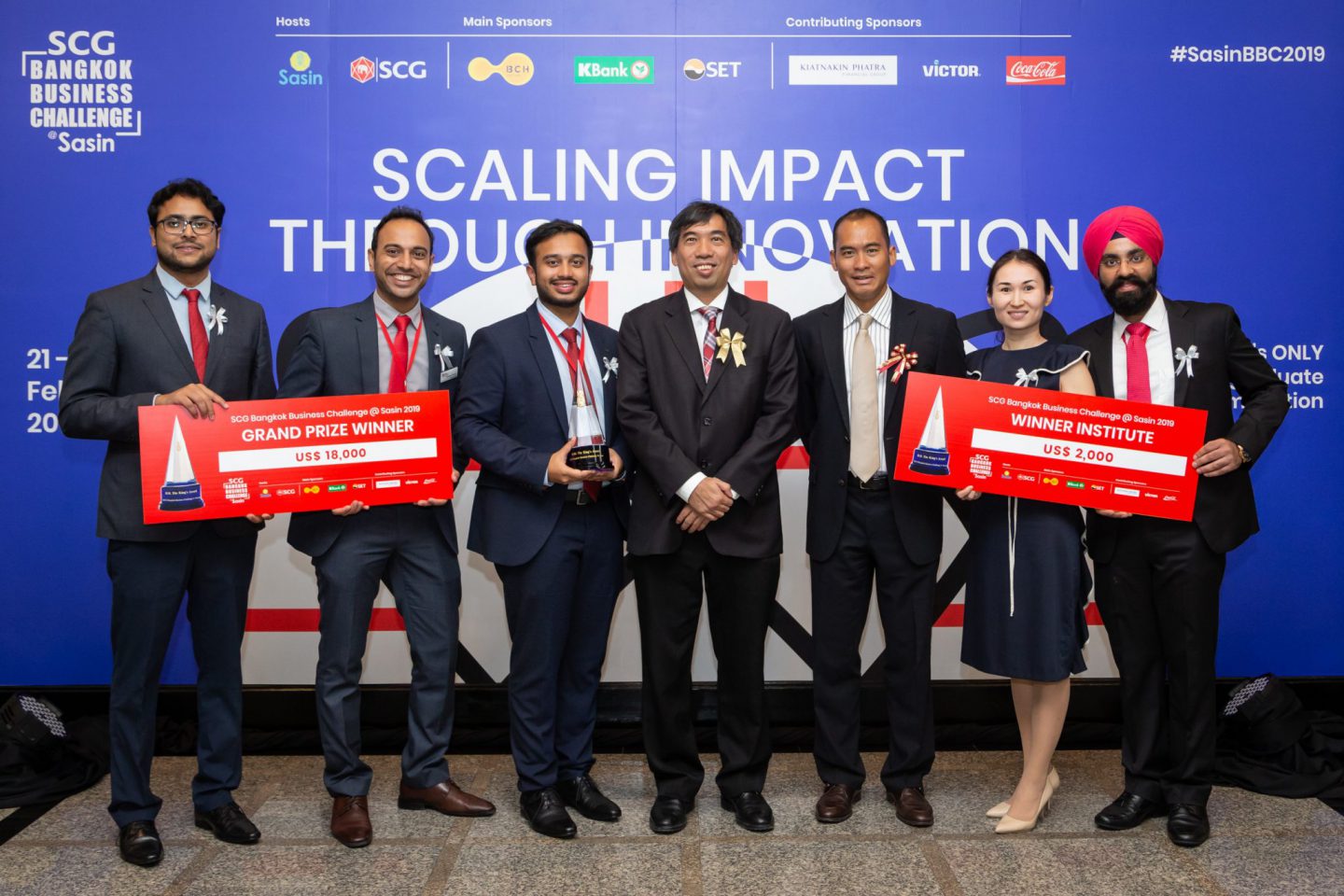 Congratulations to the winners of the
SCG Bangkok Business Challenge @ Sasin 2019!
The
BetterLife Monitor
team from
Singapore's Nanyang Technological University
was declared the overall winner of the competition, taking home the prestigious
H.M. The King's Award, graciously bestowed by His Majesty King Maha Vajiralongkorn Bodindradebayavarangkun
.
BetterLife Monitor
is a non-invasive device that continuously monitors blood glucose levels to help diabetes sufferers. It is a cost-effective and environmentally sustainable medical technology that provides a pain-free solution to disease control.
Amplify Infra
,
from the Indian School of Business, India
won the
H.R.H. Princess Maha Chakri Sirindhorn's Sustainability Award
. The team offers an IoT B2B marketplace for solar roof-top and EV charging stations bringing together a network of installers, capital, manufacturing and maintenance partners onto a single platform. The purpose of the project is to address energy generation and rising energy cost issues through a digital solution.
NEATBio
from National Chiao Tung University, Taiwan, won the
Kasikornbank 60-Second Pitch Award
. Sasin had three teams in the competition –
Xanthophex, Cheewid
, and
Growth Together
.
Xanthophex
and
Cheewid
both competed in the Semi-Final Round, the latter having won the Thailand Track Round on Thursday.
Congratulations to the winners and to all of the teams for making this such a great competition! And thank you to all of the sponsors and to the organizing team for their efforts over the past weeks and months!
https://bbc.sasin.edu
You might be interested in...